(24 intermediate revisions by 6 users not shown)
Line 3:
Line 3:
 
 
 

=Recipes By Type=

 

=Recipes By Type=

 
+
 
+

[[HOW TO ADD A RECIPE!!]]

 
+
 
+

To RETURN to this home page at any time, click the blue Chaup Wi... above.

 
+
 
+

To EDIT anything in this index, click on the edit button beside home.

 
+
 
+

To EDIT a recipe, click on the actual recipe.

 
+
 
+

PUBLISH is really just a save button.

 
+
 
+
 
 
 

===Soups and Stews===

 

===Soups and Stews===

Line 10:
Line 22:
 

* [[Mexican Tomato Lime Soup|Mexican Tomato Lime ]]

 

* [[Mexican Tomato Lime Soup|Mexican Tomato Lime ]]

 

* [[Mushroom Sesame Tofu Stew]]

 

* [[Mushroom Sesame Tofu Stew]]

 
+

* [[Curried Squash and Apple Soup]]

 
+

* [[Split Pea Soup ... from childhood]]

 
 
 

===Salads===

 

===Salads===

 

* [[Avocado Corn Salad|Avocado Corn]]

 

* [[Avocado Corn Salad|Avocado Corn]]

 

* [[Avocado Grapefruit Salad|Avocado Grapefruit ]]

 

* [[Avocado Grapefruit Salad|Avocado Grapefruit ]]

−

* [[Mexican Avocado, Tomato & Lime |Avocado, Tomato & Lime]]

+

* [[Mexican Avocado, Tomato & Lime |Avocado, Tomato & Lime]]

 

* [[Calico]]

 

* [[Calico]]

 

* [[Grape Rice Salad|Grape Rice ]]

 

* [[Grape Rice Salad|Grape Rice ]]

 
+

* [[Potatocado]]

 
 
−

===Saucy Things===

+

=== ===

 

*[[White Sauce]]

 

*[[White Sauce]]

 

*[[Mango Salsa]]

 

*[[Mango Salsa]]

 

*[[Creamy Garlic Dressing]]

 

*[[Creamy Garlic Dressing]]

 
+

*[[Pesto|Classic Haf-Em Pesto]]

 
+

*[[5 Pestos]]

 
 
 

===Rice Dishes===

 

===Rice Dishes===

 

* [[Asparagus Tahini Brown Rice Thing]]

 

* [[Asparagus Tahini Brown Rice Thing]]

 

* [[Fried Spiced Tofu]]

 

* [[Fried Spiced Tofu]]

 
+

* [[Rockin' Rice and Lentals]]

 
 
 

===Burgers===

 

===Burgers===

Line 53:
Line 71:
 

*[[Greek Rice Pilaf]]

 

*[[Greek Rice Pilaf]]

 

*[[Not Your Mother's Green Beans]]

 

*[[Not Your Mother's Green Beans]]

 
+

*[[Dahl]]

−

*[[Orecchietti with Peas and Onions]]

 
 
+

*

 
 
 

===Sweets===

 

===Sweets===

Line 61:
Line 80:
 

*[[Fruit-Filled French Toast]]

 

*[[Fruit-Filled French Toast]]

 

*[[Six-Minute Chocolate Cake]]

 

*[[Six-Minute Chocolate Cake]]

 
+

*[[Basic Black Bean Brownies|Basic Black Bean Brownies ]]

 
+

*[[No-Bake Healthy Chocolate Pie]] untested

 
 
 

===Drinks===

 

===Drinks===

Line 78:
Line 99:
 

* [http://www.101cookbooks.com/index.html 101 Cookbooks] - weekly-ish blog featuring consistently amazing vegetarian recipes

 

* [http://www.101cookbooks.com/index.html 101 Cookbooks] - weekly-ish blog featuring consistently amazing vegetarian recipes

 

* [http://www.tastespotting.com/ Taste Spotting] - Not fully vegetarian but fully good. Great photos.

 

* [http://www.tastespotting.com/ Taste Spotting] - Not fully vegetarian but fully good. Great photos.

 
+

* [http://theveganproject.ca/ The Vegan Project] - Vegan food for your vegan friends.

 
 
 

===Info Sites===

 

===Info Sites===
---
Revision as of 01:43, 13 February 2013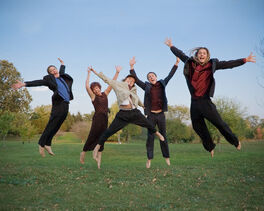 Welcome to Chalupa, the (extended) Haffie-Emslie family cookbook
Recipes By Type
To RETURN to this home page at any time, click the blue Chaup Wi... above.
To EDIT anything in this index, click on the edit button beside home.
To EDIT a recipe, click on the actual recipe.
PUBLISH is really just a save button.
Soups and Stews
Salads
Sauces & Spreads
Rice Dishes
Burgers
Pizza
Noodles
Mexican...ish
Sides / Meal Builders
Sweets
Drinks
Hard Drinks
Tips & Tricks
Resources
Recipe Sites
Info Sites
Community content is available under
CC-BY-SA
unless otherwise noted.